There are so many things that can go wrong when purchasing a home, and even more so for people who do not have experience with it. Here are some examples of where things can go sideways:
Getting  a low appraisal on the home, or paying more than what the property is worth
Becoming house poor, or having to pay for the home at the expense of everything else; meaning you can pay for your monthly mortgage but not being able to afford other necessities and wants
Having a low credit score, which can ruin your eligibility for a mortgage
Running into property title issues, which as a homeowner, you would have the right to
Encountering some real estate scams and fraud
This is why there are so many safeguards in place and plenty of laws to protect people who may not know their way around the real estate industry. There are so many things that can go sideways when buying our first home, so here are some essential tips for first-time home buyers.
Consult with a lawyer
If you have plenty of assets and want to protect them from anything that could go wrong, consulting with a real estate lawyer might be something you need to do. Hiring a legal professional can help you:
Prepare contracts and documents, finish title searches, write insurance policies, and facilitate the transfer of funds
In the event of a dispute, you would have assistance in resolving the issue to facilitate a seamless transaction
Have access to legal representation so that you can be shielded from unnecessary liabilities and risks
Inspect the documents for potential hidden clauses that don't uphold your best interests
If you want an extra layer of protection throughout the whole home-buying journey, having a lawyer on your side can certainly help with that.
Know the true cost of the property you're looking into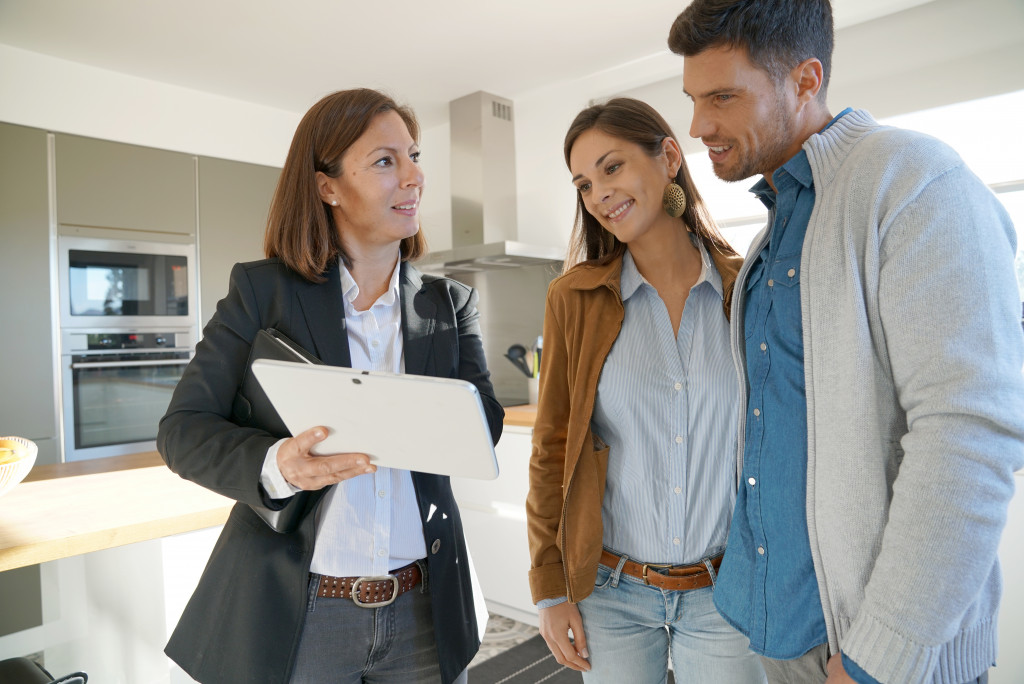 One of the things that can happen when you're buying a house is paying more than the house is worth. You never know when something is truly wrong with a property; not every story is told at face value. You want to do your due diligence to ensure that the seller priced the home fairly. Here are some things you can do to know this for sure:
Look for online valuation tools. Known as automated valuation models or AVMs, these tools are offered on platforms like Zillow and Redfin.
Look into comparative market analysis. Consider asking for help from a local agent to help you gain an estimated value.
Another way to know the value of a property is through the HFA's house price index calculator. The best part about this tool is that it is scientific in its approach, so you might get a more accurate valuation through it.
Inspect the home inwards and outwards. If you have a trusted friend or family member who knows their way around engineering or identifying structural integrity issues, you can also consider bringing them to the house tour to check if the property is in tip-top shape.
The last thing you want is to overpay for our home, so make sure that the property is fairly priced before diving headfirst.
Identify your needs and wants
Think of buying a home as finding a lifetime partner: You will have to live with it (and in this case, in it) for a long time, and you cannot just leave when things get tough. You will need to deal with hurdles because choosing to leave flippantly will leave you homeless. When looking for a property to buy, categorize the characteristics you're looking for into non-negotiable (need) and negotiable (want). Here are some examples of the two:
Non-negotiable
Location, meaning it must be close to your place of work, your kids' school, hospitals, supermarket, police station, mall, church, and others
It must have enough space and rooms for your family, or if you plan to expand soon
It must have a yard or an outdoor living space for your pets
Garage space for a certain number of vehicles
A neighborhood with a reputation for safety
Negotiable 
Swimming pool, balcony, gym, and other additions that are not necessary for day-to-day living
Knowing your needs and wants, and prioritizing the former, will help you identify what you can and cannot compromise on, helping you avoid buying a home you cannot afford.
If this is not going to be the first home you buy, then let this be the foundation upon which you learn lessons and insights you can bring with you as you buy your forever home in the future.