A landscaping business can be a great way to channel your love of nature into a profitable enterprise. You get to do what you love best: turn ordinary yards into beautiful outdoor spaces while also making some money in the process. But before you get into business, know that it will take more than just a love for landscaping to succeed.
For one, the landscaping industry is highly competitive. You'll be up against well-established companies with loyal customers, so you'll need to work hard to get noticed and build a good reputation. And secondly, running a business is no easy feat. It takes dedication, organization, and a whole lot of hard work. But if you're prepared to put in the effort, starting your landscaping business can be an enriching experience.
Here are a few tips on how to get started:
Figure Out What Services You Want To Offer
The first step is to decide what services you want to offer. Remember that a landscaping business is more than just mowing lawns. Do you want to provide general maintenance services? Or do you want to specialize in a certain area, such as garden design, lawn care, tree care, or irrigation? Some landscapers also offer snow removal services in the winter.
Knowing the types of services you want to offer will help you determine what equipment and staff you'll need and how much you'll need to charge for your services. It's also a good idea to research the competition and see what they're offering and at what price. This will give you an idea of the market and how you can differentiate your business.
Get the Necessary Licenses and Insurance
All businesses must obtain the licenses and permits from the state and local governments. Even if you are starting out as a startup, getting the proper licenses is still essential. Depending on your state and the services offered, you may need a business license, a landscaping license, and/or a pesticide applicators license.
Having adequate insurance coverage is also important to protect your business in case of accidents or damages. Look for an insurance policy that covers general liability, property damage, and workers' compensation. You may also consider getting additional coverage, such as product liability or vehicle insurance.
If you're planning to hire employees, you'll also need to obtain the necessary licenses and permits for your staff. These may include a business license, a professional license (if required), and/or workers' compensation insurance.
Create A Professional Brand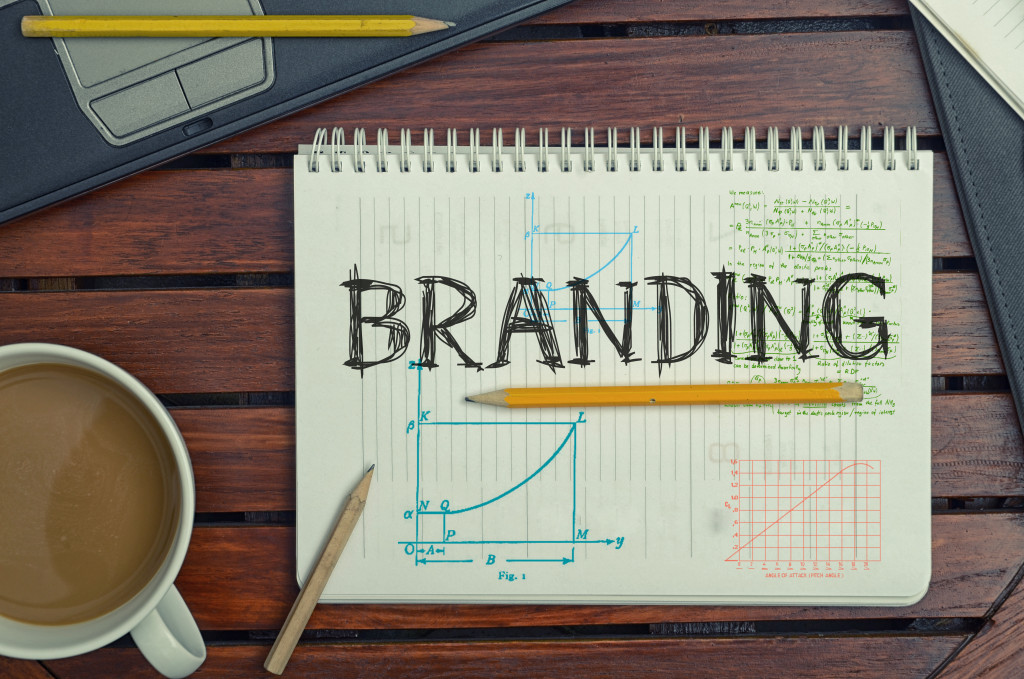 First impressions always last, so make sure you take your time building a professional brand. You must have a great logo that reflects what your business is all about and a catchy name that's easy to remember. Don't forget to create a website and social media accounts to help you promote your business.
Design an easy-to-navigate website and showcase your best work. Make sure to add photos, videos, and testimonials from satisfied clients. As for social media, regular updates and engagement will help you build a strong following. You can also use social media to run promotions and announce special deals.
Your marketing materials should be consistent with your branding, so consider every detail, from the colors you use to the fonts and images. These elements will create a solid first impression that will help you attract customers.
Don't forget about your customer service, too. This is another vital element of your brand and should reflect your commitment to providing excellent service.
Invest in High-Quality Tools and Equipment
Good equipment is essential for any landscaping business. You'll need lawnmowers, trimmers, edgers, and other tools to do the job right. Investing in high-quality equipment will make your life easier and help you provide better results for your clients.
Of course, buying all of this equipment can be expensive, so shop around and compare prices. You may also consider renting or leasing equipment instead of buying it outright. This can help you save money in the short term and gives you the flexibility to upgrade your equipment as your business grows.
Always remember to get a warranty to protect your investment when buying any tools or equipment. This will give you peace of mind if anything goes wrong with your purchase. Also, take into consideration storage, where you can keep all of your equipment safe when you're not using it. A storage shed or garage is a good option, but make sure the space is large enough to accommodate your things.
Find a Supplier of Landscaping Materials
You'll also need to find a reliable supplier of landscaping materials. This can be anything from mulch and soil to plants and trees. The kinds of materials you'll be sourcing will also depend on the services you offer.
It would be better if you could find sustainable materials to support your landscaping projects. These days, more homeowners are turning to eco-friendly options, so being able to offer these products will give you a competitive edge.
Take pine straws, for instance. These are an excellent alternative to traditional mulch because they are biodegradable and help reduce erosion. You can use pine straws in flower beds, around trees, and in other areas of the landscape.
Consider looking for a wholesaler of pine straw so you can enjoy discounts on bulk purchases. This will help you save money and pass on the savings to your customers. Find a reputable supplier with great reviews, and supplies natural, sustainable, and clean pine straws that can ship to your location so you can get the materials you need without any hassle.
Starting a landscaping business requires more than just a green thumb. You'll need to consider many things, including all the abovementioned items. By taking these steps, you'll be well on your way to success in the landscaping industry.