Due to the global pandemic, people are learning to adjust their life toward remote practices. With the social distancing protocols still at implementation, consumers are relying on online purchases. Now, virtual business platforms are at their peak.
You might have just come to know about different strategies to generate extra revenue in today's side hustling digital environment. In general, these alternatives are excellent ways to complement your full-time career.
Suppose you're motivated and want to achieve financial independence. In that case, it's the right time to think about designing and building your online business, something that will provide a full-time income while giving you the flexible hours to enjoy its fruits.
Working Toward Global Expansion
Expanding your shop to the international market is a big step for your small online shop. By doing so, you will compete with many big brands and the problem of having scammers. So, given the excellent prospects for expansion, why aren't more firms going global? Some real hurdles prevent firms from expanding.
Handling all of these challenges is a demanding and costly endeavor for many firms. And the fact is that going worldwide is a significant endeavor. You don't have to do it alone, thankfully. You can effectively handle these hurdles with the appropriate partner and careful strategy.
Establish your Shop
One thing to do before expanding your business on the global market is to establish your shop locally. By solidifying your online shop at its initial stages, you will have an easy task to shift internationally.
Having a firm reputation in your industry gives you the edge in becoming a much sought-after company on the global platform. By then, you have gained enough experience and revenues to face the obstacles that might come ahead. Remember, it's crucial to take good care of your brand. Operating your business on a blind eye can cause a significant downturn in your overall trustworthiness.
Reassess your Capabilities
Reassessing the capabilities of your online shop before going into the international market should be on top of your priorities. That means focusing on the operational aspect of your business.
You should have the means to produce a considerable number of orders in a short amount of time and enough staff or employees in your workflow. Having the machinery and the tools to fulfill customer demands is one factor that will dictate if you're ready to go global. Every entrepreneurial endeavor should be well-prepared for what could happen in the future.
Build Audience Trust
Being a newcomer in the global industry means you'll have to overcome the barriers that will help build audience trust. With that said, you need to face the challenges of having international clients. Addressing consumer demands plays an essential role in establishing your business' credibility. The same goes for meeting clients' expectations.
Respond to Queries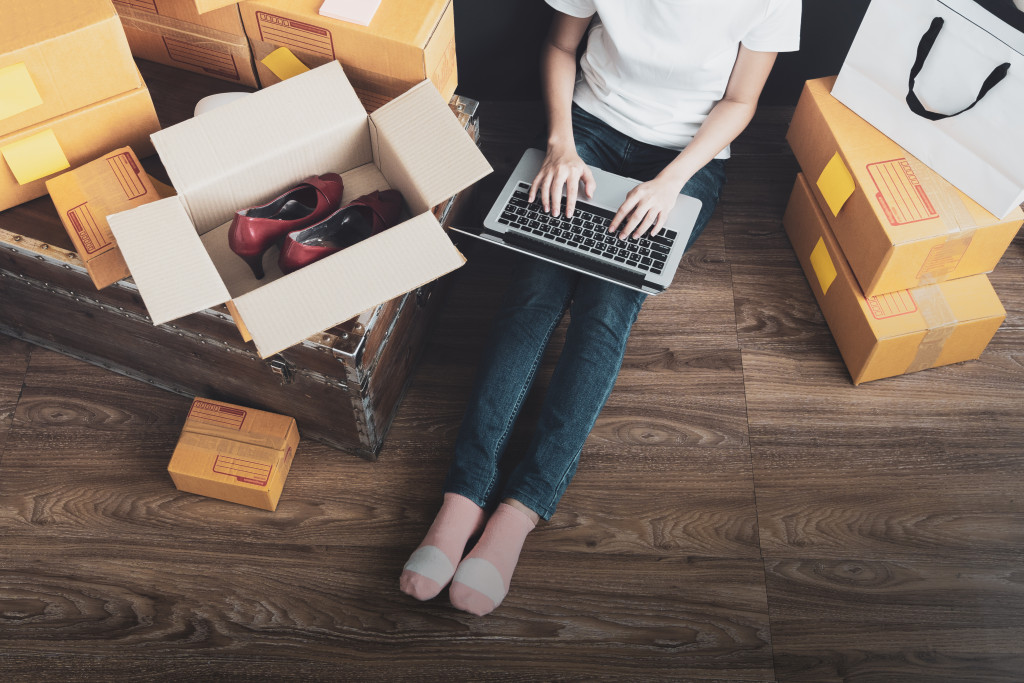 Your online shop should also be open to customer queries. If possible, it's best to have a specific department that represents your company in front of the clients.
Communicating with your clients is crucial, especially if you want to maintain your relationship. That's why you should focus on hiring people that will help clients navigate through your shop, especially when the customers need them most.
These people are knowledgeable of the ins and outs of your business. They will answer queries about product information, shipping, complaints, and other concerns.
Hearing Customer Feedback
Before a customer buys something in the shop, they always compare prices from other shops, including the quality of service and client reviews. Customer feedback is always there and is being read by your potential customers.
Having positive reviews is one way to build authority for your online shop.  On top of that, you get a higher chance of being selected as a shop to buy.
Promotions
Another way to maintain your status in the international market is to have promotional strategies to entice new and existing customers. By offering discounts on your products, you'll get to introduce your brand on the playing field. Of course, who wouldn't want to get a hold of a price steal? Doing occasional campaigns will help you set foot on the market.
Expansion
In every business journey, expansion and adapting to the latest trends are important considerations that will make your company stand out in the market. As an entrepreneur, following the tracks of your sales performance will help the business grow.
Investing in land estate and other essential properties is vital. In doing this, you'll get more room for expansion and a higher capacity to reach consumer demand.
There is a lot to think about before crossing borders. Following a simple method might assist you in taking a cautious, comprehensive approach. Consider their possibilities and take prudent moves toward worldwide expansion.