Pandemic or not, the business landscape changes every year. As the grass looks greener on the other side of the fence, entrepreneurs pull up their stakes and move to a new location with the hopes that their business will fare better in this new place.
According to the U.S. Census Bureau, almost 40 million people in the country relocate each year. While there are no similar statistics to account for business moves, it can be assumed that the number is also high given that there is a shedload of valid reasons for relocating one's business.
Why Companies Relocate
Businesses move for various valid reasons. These reasons include cost reduction, office consolidation, expansion and growth, access to new markets, and company reorganization.
The number one reason why a business chooses to relocate is due to company expansion and growth. At some point, as a business thrives, its current facilities can no longer meet its requirements.
Lowering operational costs is also a reason for many companies to move their main office. Office rent is one of the highest overhead expenses for businesses. If a company could no longer afford rental costs, the wisest thing to do is move to a more affordable location.
The rise of outsourcing allowed a lot of companies to reduce the number of individuals on the payroll. With lesser employees comes lesser facilities and office space used. Thus, to improve productivity and boost morale, office consolidation seems to be the best solution.
Lastly, sometimes businesses move to access new markets. It could be that a different location offers a better pool of potential talents or more clients/ customers.
But moving to a new business location does not guarantee that all of these reasons would be fulfilled. So before your office packs its things and calls the local moving company, contemplate first the pros and cons of business relocation.
Advantages
Better Location, More Business
Location is crucial, not just in choosing the right home but also in conducting your business. Where you put up your business could make or break your company's success. The crime rate, sociodemographics, and employment rates in the area are just some of the factors that could affect your business status.
These are the signs you need to check to know whether the area has a favorable business climate:
1. Transportation facilities
2. Well-kept businesses and properties
3. Good schools nearby
4. Booming commercial areas.
Better Access to Customers, Employees, and Vendors
Another advantage of moving your business to a new location is to attract more customers/clients, vendors, and valuable talents. Most often, businesses transfer to a new place when sales are down in the existing location. Target demographic could be much more prominent in another area, so moving is a good idea.
Moving could also mean you have better access to a wider pool of talents. For example, many tech companies move to Texas since there are plenty of universities in the area.
Minimize Operating Costs
Moving to a new business address could mean a reduction in operating costs. There are plenty of businesses that transfer to another state since rent is much cheaper in the new area. Nonetheless, picking the cheapest place could do more harm than good to your business so, contemplate carefully if moving your base operation is good for your business.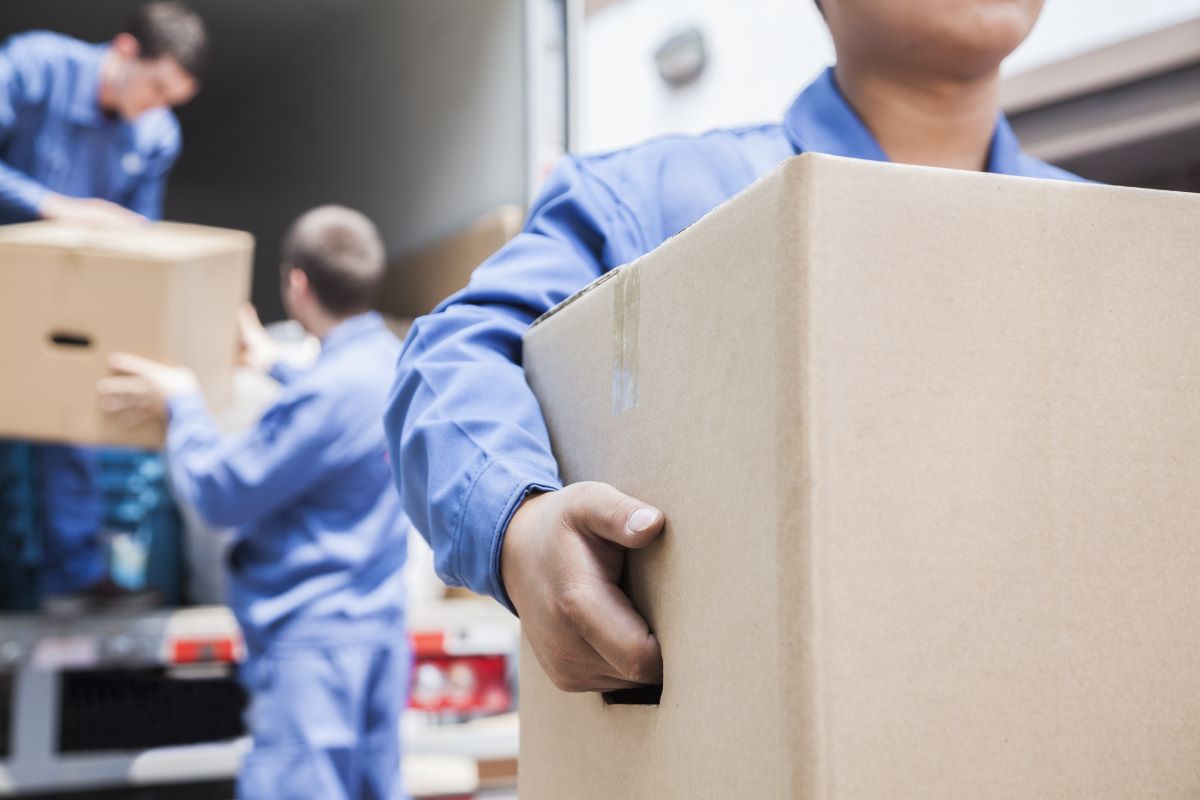 Disadvantages
Production Disruption
One of the biggest disadvantages of moving your business to a new location is the downtime it could cause. Moving is not easy as it takes a lot of time, effort, and money to finally settle in the new place. A viable solution to this problem is to continue business operation in the two areas during the transition. With the help of a reliable moving company, this could be a less daunting task.
Moving Expenses
There are a lot of subtasks associated with moving. You have to worry about packing, storing, transporting, and preparing your new office space. All these entail spending a considerable amount of cash. Unless you are certain that your business has enough liquid assets to cover up the moving costs, better think twice about relocating your company.
Losing Existing Clients and Customers
Moving could also mean losing your existing client base, especially if your business moves to another state. But you can always encourage patrons to continue doing business with your company by giving discounts and other deals which they can use in their online purchases.
Bottom Line
Transferring your business to a new location is a major business decision. At times, it entails moving your family and the families of your employees. There are several factors you need to consider in coming up with a solid final decision. Hopefully, these articles help you sort it out.