The wake of the pandemic caused many people to rethink their priorities. Some focused on ensuring financial stability. But others are using this unprecedented time to take risks and start investing in real estate. With tangible assets like properties being an attractive investment, real estate investors are on the move to find properties they can exploit. But others don't want to stick to local properties. Some investors are deciding to start investing in other countries like the UK.
Why Some Investors Are Investing in Overseas Real Estate
There are numerous reasons why investors are taking their investment abroad. Some of these are as follows.
Diversify one's portfolio.
Retain control depending on your needs and schedule
Unlock property investing opportunities
Enjoy income in another currency
Take advantage of tax benefits
Safeguard your cash from your own country's inflation.
Buy a second home for vacations and retirement
Get the chance to secure a second passport
Expand real estate networks
Knowing the perks associated with investing in properties abroad and find a reliable real estate agent to help you find good properties should not be your only priority. It is also crucial that you learn about the possible risks and drawbacks you can encounter when investing in other countries, like the following.
Property buying and selling restrictions and stipulations
Currency exchange risks
Remote management challenges
Changing real estate laws abroad
Ways to Profit from Investing in the UK Real Estate Market
There are numerous ways you can invest in UK properties. For one, you can buy a holiday home located near tourist attractions. You can use this whenever you visit the country and rent it out to tourists for a premium rate.
Others choose to buy an investment property so that they can enjoy a steady stream of passive income. They hire a property manager to manage the rental. Some buy the property in cash while others prefer buying with the help of a mortgage.
If you have no plans of owning a property but still want to invest in real estate, you can invest in property company shares instead. This kind of investment scheme allows investors who have limited resources. Many consider this as a slow but safer way of investing due to the following reasons.
Financing costs are lower
Minimize stock market risks
Avoid maintenance costs associated with investment properties.
For some investors, they go after Real Estate Investment Trusts. One buys shares through a financial advisor or broker and take advantage of dividend income and returns. This can be a good choice if you have no intention of buying a property outright.
Real Estate Marketing Predictions in the UK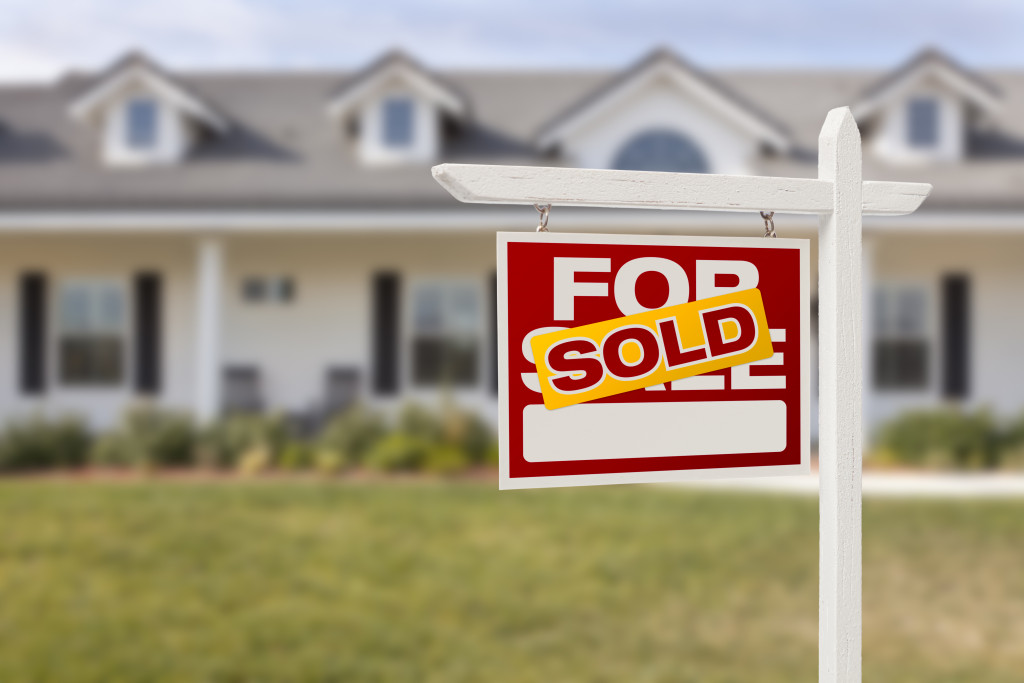 Before you make an overseas real estate investment, you need to understand how property investing works in the UK. There is a need to study the legalities of buying properties and ensure you stay compliant. If you are serious about investing, here are some of the market predictions experts have for UK real estate.
The Boom in Residential Property Sales Will Continue
People looking forward to buying a property in the UK are required to make Stamp Duty Land Transaction tax payments. But as buyers flock to the market, the application process is taking longer. If you want to enjoy zero percent stamp duty when buying properties worth £500,000 or under, you need to secure a mortgage and complete the deal before March 31, 2021.
Residential Shortage Drives Demand for Rental Properties
Even in the UK, there is a shortage of houses for sale. This is one challenge the government is trying to solve even before the pandemic. Only 173,660 were successfully built in June 2019.
The undersupply of houses proves to be a great opportunity for real estate investors to venture into rental properties. Experts predict there will be more renters than homeowners in the UK in 2021. If you invest in properties and lease these to renters, your chances of gaining a sizable income are very much possible
Low Buy-to-let Mortgage Rates
Buy-to-Let mortgages allow investors like you to buy investment properties and rent them out. BTL mortgages used to be higher but due to the pandemic, the rates are significantly lower compared to the rates in March. Aside from this, new products are offered by lenders, making it easier for investors like you to enjoy a more accessible mortgage process.
Increasing Number of Seniors Aging in Place
More seniors are choosing to downsize their homes and age in place. But with the UK's continuous housing crisis, elderly adults have limited senior-friendly home options. This proves to be both a challenge and an opportunity to explore the senior housing market and build senior-friendly communities in the UK.
Investing in overseas real estate can be a great opportunity to unlock different investment opportunities and start diversifying your portfolio. Know your options and understand the risks. Keep yourself update with the latest real estate market news and trends and learn about the market before you start investing.