A corporate event is a great way to boost morale and build team spirit. But, it can be tricky to know where to start when planning an event. You want to make sure your affairs are fun and engaging to everyone, but you also want to make sure it's professional and appropriate for your company.
There are many ways to achieve this, from enjoyable team-building exercises to themed parties that will get everyone in the mood. So take a look at some of these ideas and plan the perfect corporate event.
Team-building Exercises
One way to get everyone to work together and bond are to organize team-building exercises. It could be anything from a scavenger hunt to an indoor group obstacle course.
Many companies specialize in organizing corporate team-building events, so look around and see what's available. Or, you could personalize the exercises to your company and develop some fun challenges that will test everyone's teamwork skills.
You could even combine team-building with some charity work. For example, you could set up a competition where teams have to raise money for a good cause. It is a great way to boost morale and do some good simultaneously.
Either way, team-building exercises are a great way to get everyone interacting with each other and working towards a common goal.
Themed Parties
Another option for your corporate event is to go for a themed party. What kind of theme you choose will depend on the type of company you have and the type of atmosphere you want to create.
If you want something more light-hearted and fun, you could consider a movie-themed party or a beach party. But, if you're going to create a more sophisticated atmosphere, then a James Bond-themed party might be more up your company's alley.
You can also be festive and have a Christmas party or Halloween party. Or, if you want to encourage healthy competition, you could have a sports-themed party.
There are endless possibilities for themed parties, so get creative and come up with something that will suit your company. The important thing is to choose a theme that will get everyone excited and in the party mood. Once you have the perfect theme, you can start planning everything else, from the invitations to the decorations and food.
Casino Night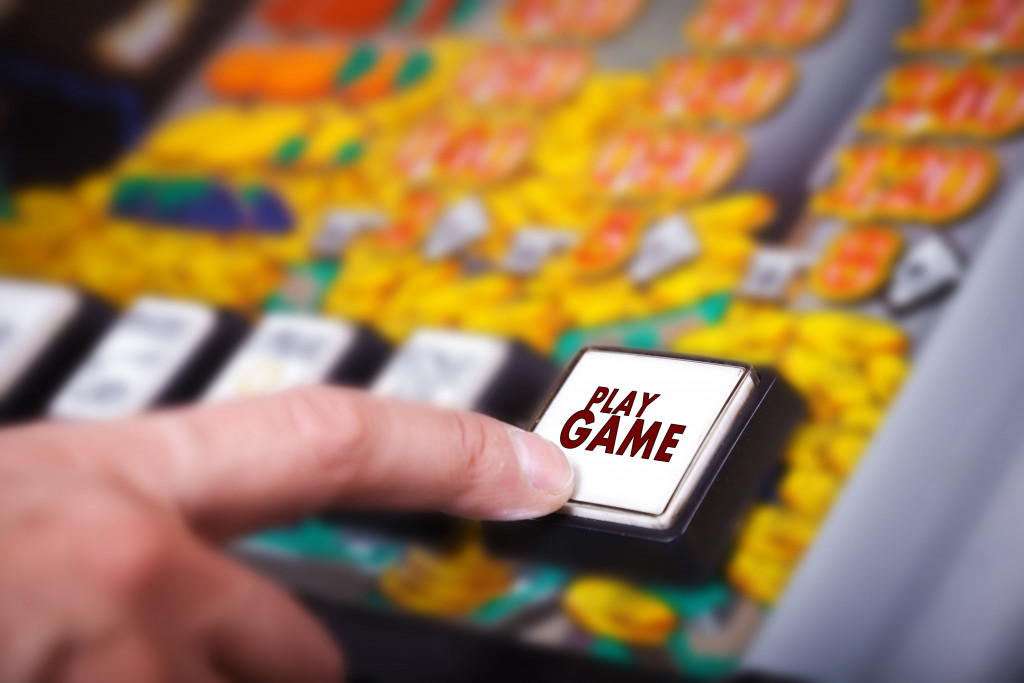 Why not try hosting a casino night for a fun and unique corporate event? It is a great way to get everyone mingling and enjoying themselves. You can set up different casino games like blackjack, poker, and roulette and provide fake money for everyone to use.
You could also have some fun prizes for the winners of each game. It is a great way to add an element of competition to the evening.
If you want to make it even more special, you could hire a professional casino company to come and set everything up for you. They will provide all the equipment and games, so all you need to worry about is organizing the drinks and food.
Luxurious Getaway
Do you want to treat your employees? Then perhaps you could plan a luxurious getaway. It could be anything from a weekend at a spa to a trip to an exotic location.
It's important to choose somewhere that everyone will enjoy and suit your company's budget. You can even opt for a luxury yacht rental if you can afford it. It is a great way to ensure that everyone has a relaxing and enjoyable time.
Plus, it's a great way to show your employees how much you appreciate their hard work.
Arts and Crafts
If you're looking for a more creative way to spend your corporate event, why not try something artsy? There are many options available, from painting and pottery to making jewelry and candles.
You can either hire a professional company to come and provide the materials and guidance or do it yourself. Either way, it's a great way to get everyone interacting and having fun.
Art therapy sessions are also becoming increasingly popular to relax and de-stress. So, if you're looking for a way to help your employees unwind, this could be the perfect option. Besides, who doesn't love getting creative?
As you can see, there are many corporate events options to choose from. The above are just a few fun ideas for hosting corporate events. So, please don't hesitate to get creative and start planning the perfect event for your company. With a bit of effort, you're sure to create an unforgettable experience that everyone will enjoy.