Utilize social media and content marketing to increase visibility, engage with followers, and drive business growth.
Improve customer experience by collecting and analyzing feedback to identify and rectify problematic areas.
Enhance customer attraction and retention through strategic promotions, discounts, and loyalty programs.
Leverage local markets, events, and collaborations with complementary businesses to expand customer base and business reach.
Starting a small food business is no easy feat, but growing it can be even more challenging. With the stiff competition out there, the pressure to stand out can weigh heavily on you. However, it's not all doom and gloom, as some quick and easy tips can help you grow your small food business. This blog will delve into essential information every small food business needs to know.
Utilize social media and content marketing.
Social media is a powerful tool that every business can use to its advantage. With millions of people using different social media platforms, the potential to market your business is infinite. You can create social media pages for your business, post engaging content, and engage with your followers. Also, you can create a blog and share informative and exciting food-related content that would lure people to your business.
You can employ the help of social media and content marketing professionals if you're not well-versed in this area. They can assist you in creating effective social media campaigns and content that aligns with your business goals. They can also help you track your social media presence and engagement to make data-driven decisions.
Improve customer experience through feedback.
Feedback is an essential aspect of any business. It helps you to identify areas that need improvement and make adjustments where necessary. Make sure you collect customer feedback through surveys, comment cards, or online reviews. Analyze the feedback and look for trends that could indicate areas that need improvement.
Offer promotions and discounts.
Everyone loves a good deal, and your customers are no different. Offering discounts and promotions can attract new customers and keep loyal ones coming back. Promotions can come in various forms, but these four are especially effective:
Percentage discounts
Percentage discounts involve offering a certain percentage off the original price. For example, 20% off all meals on Tuesdays. You can also provide percentage discounts for first-time customers to incentivize them to try your food.
BOGO deals
BOGO (Buy One Get One) deals offer customers two items for the price of one. This deal is especially popular in the food industry and can attract new customers while keeping existing ones happy. BOGO deals can also entice customers to try new menu items.
Loyalty programs
Loyalty programs reward customers for their continued patronage. They can come in the form of a point system, where customers earn points for every purchase and can redeem them for discounts or free items. Loyalty programs not only encourage customer loyalty but also create a sense of exclusivity and value.
Seasonal promotions
Seasonal promotions are a great way to keep customers engaged and excited about your business. You can offer limited-time menu items, holiday specials, or themed events that align with the season. This creates a sense of urgency and FOMO (fear of missing out) for customers, driving them towards your business. Overall, offering promotions and discounts can help attract new customers and retain existing ones, leading to business growth.
Use these promotions strategically to drive sales and increase customer satisfaction. Just make sure they align with your business goals and don't hurt your profit margins.
Make use of local markets and events.
Attending local markets and events is an excellent opportunity to expand your customer base. You can showcase your products, interact with potential customers, and network with other vendors. You can also offer free samples and let customers know about your business and what makes it unique.
Collaborate with local businesses.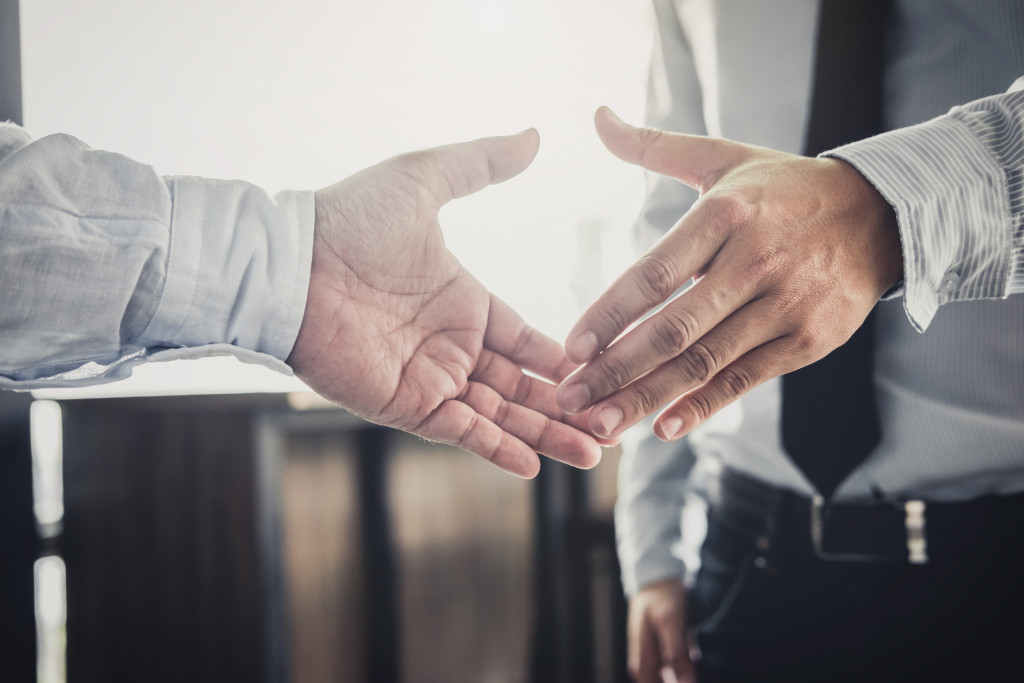 Collaborating with other local businesses can help expand your reach and grow your business. Partner with other businesses that complement your business, such as event planners, florists, and beverage providers. You can offer package deals where customers can get all their event needs met by working with your business and your partner's businesses.
Growing your small business may seem daunting in the fast-paced and competitive world of the food industry. However, you can effectively navigate this challenging landscape by leveraging social media, focusing on customer experience, utilizing promotions, participating in local events, and collaborating with complementary businesses.
Remember, success doesn't happen overnight, requiring persistence, creativity, and a customer-centric approach. With these strategies and a relentless drive for improvement, your small food business will be on its way to achieving sustainable growth and success.