A comprehensive business plan is essential for setting goals, securing funding, and attracting investors in the event planning business.
Successful event planning depends on reliable partnerships with suppliers, venue owners, promoters, and rental companies.
Investing in modern technology, like event management software and social media marketing tools, enhances business efficiency.
Event planners need to be adaptable, focusing on creating memorable experiences and exceeding client expectations.
Event planning is an exciting business that requires a great deal of passion and creativity. If you are planning to start your own event planning business, there are several things you need to consider. Running an event planning business is an exciting but challenging process that requires continuous learning, patience, and creativity.
In this blog, you will learn some essential tips to help you run a successful event-planning business. Whether you are just starting or already running your own event planning business, these tips will serve as a guide to help you stay on track and accomplish your goals.
Have a Solid Business Plan
Starting any business without a clear roadmap or vision is like planning to fail. A business plan is a vital tool that outlines your business goals, funding sources, marketing strategies, target market, and your competitors' analysis. A well-prepared business plan will help you secure funding, attract investors, and stay focused on your business's objectives.
Have the Right Partners
In the event planning industry, building a solid network is crucial. You need to have the right partners to ensure a successful event. And when it comes to event planning businesses, these are the most important partners you'll need to have:
Suppliers
The support of suppliers is essential for successful events. They provide you with quality products and services that will ensure the event runs smoothly. Make sure to have reliable suppliers who understand your needs and deliver on time.
Venue Owners
The venue is one of the most critical aspects of an event. You need to make sure that you are partnering with the right venue owners who can accommodate your needs and provide a great experience for attendees. Research different venues in advance and compare services, prices, and other factors before deciding on a venue.
Event Promoters
Event promoters are vital in getting the word out about your event. They play a crucial role in creating buzz and generating interest in an event as well as helping with ticket sales and attendance. Make sure that you partner up with reliable event promoters who have experience in the industry.
Rental Companies
Rental companies are a great source of equipment for your events. They provide items such as tables, chairs, audiovisuals, and more. Some even provide special items you didn't think you could rent out. For example, if you're planning a children's backyard birthday party, you rent out a water slide from them. This water slide can be a great attraction for the party and make it more memorable. Just ask them anything you need cause they might actually have it!
With these essential partners, you will be well-equipped to organize successful events. Additionally, you need to find the right personnel who can help ensure success. This could include event coordinators, caterers, servers, and many more. Doing so will give your event the extra boost it needs as you strive for success.
Invest in Technology
In the ever-evolving digital age, it is crucial to have the right technology to help manage your business efficiently. From event management software to social media marketing tools, investing in the right technology can help you stay on top of your game and improve your business processes.
Create a Memorable Experience
Creating a memorable experience is the hallmark of a successful event-planning business. Identify the client's needs and expectations and try to exceed them. Focus on the details, from selecting the right venue, decor, entertainment, food, and drinks, to ensure that every detail contributes to a spectacular and unforgettable event.
Be Flexible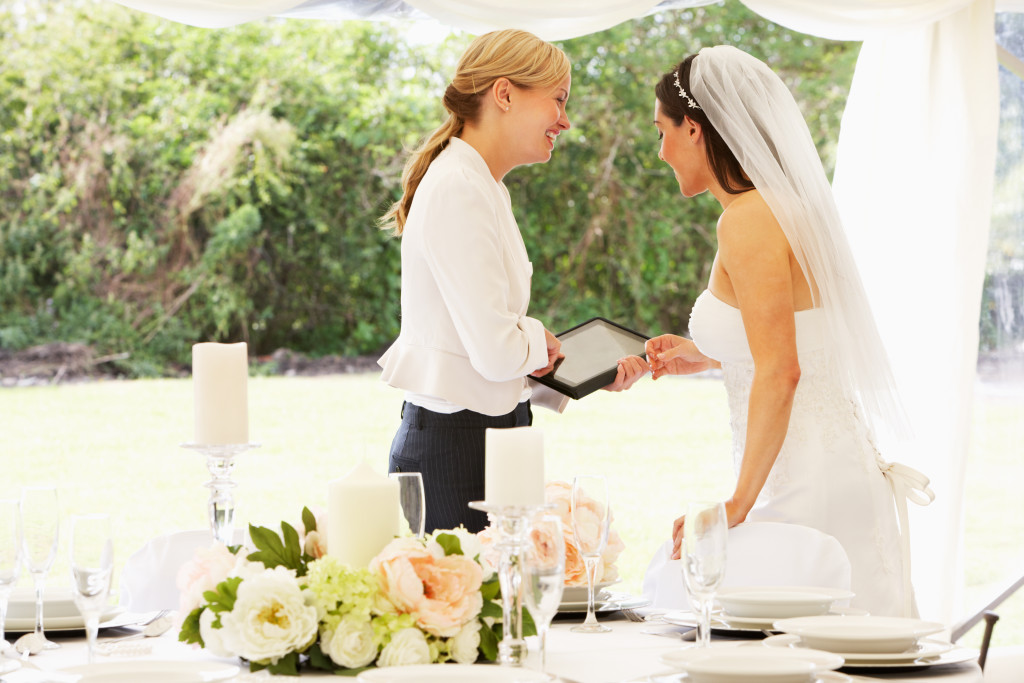 In the event planning business, things may not always go as planned. It is essential to be flexible and adapt to unforeseen circumstances. Be prepared to handle any challenges that may arise, and communicate effectively with your clients to maintain their trust and confidence.
The event planning business is challenging and rewarding, demanding creativity, strategic planning, and adaptability. By having a solid business plan, partnering with the right people and companies, investing in technology, creating memorable experiences, and maintaining flexibility, you can successfully navigate the dynamic landscape of event planning.
Remember, the key to success in this industry lies in your ability to stay ahead of the curve and deliver events that are not just memorable but also exceed client expectations. As you continue your journey, use these tips as a compass to guide your decision-making process and lead you toward success.