Small and mid-size enterprises (SMEs) aspire to grow their business someday. Even big companies and organizations are looking forward to expanding their business. They hope to widen their market, boost their profits, and sustain their business over time.
Business growth and expansion, however, are no easy feat. There are various aspects of your business to focus on, from maintaining financial health to investing in new tools and technologies to growing your workforce team.
In addition, there are plenty of considerations to make, from studying your market to improving your business processes to implementing digital marketing. But all these will pay off in the long run, especially when you see your business thrive, flourish, and succeed in time.
That said, here's how to grow and expand your business:
1. Study your industry and find your relevancy
Your business belongs to a particular industry, which may be or may not be thriving. Think of the COVID-19 crisis and how some sectors have flourished while a few others have struggled. In fact, the US Chambers of Commerce has come up with a list of thriving industries during this pandemic like delivery, cleaning, home improvement, and landscaping services. If your business belongs to one of these, capitalize on the momentum to grow your business. If not, find your relevance to the consumer needs and make the necessary changes. Ultimately, doing so will help your business grow and expand.
2. Penetrate your target market by meeting consumer needs
It's crucial to understand the businesses exist of the consumers. They won't survive and thrive if customers will not patronize their business and support their products or services. As an enterprise looking to grow, cater to the needs of your target consumers. If looking to expand, consider penetrating a new market or expanding the existing one. Keep in mind that consumer behavior is ever-changing and ever-evolving.
3. Create business value for all your stakeholders involved
Businesses live and flourish because of the value they offer to the world. Business value encompasses the idea of creating products or services that meet consumer needs. Sure, it's about serving your customers and providing their wants for the most part. However, it's also about considering other stakeholders involved and how they can benefit from your business. For instance, other goals include providing jobs to people, supporting local suppliers, and helping build your immediate community. With these in mind, expect your business to grow and expand.
4. Improve your business processes for efficiency and productivity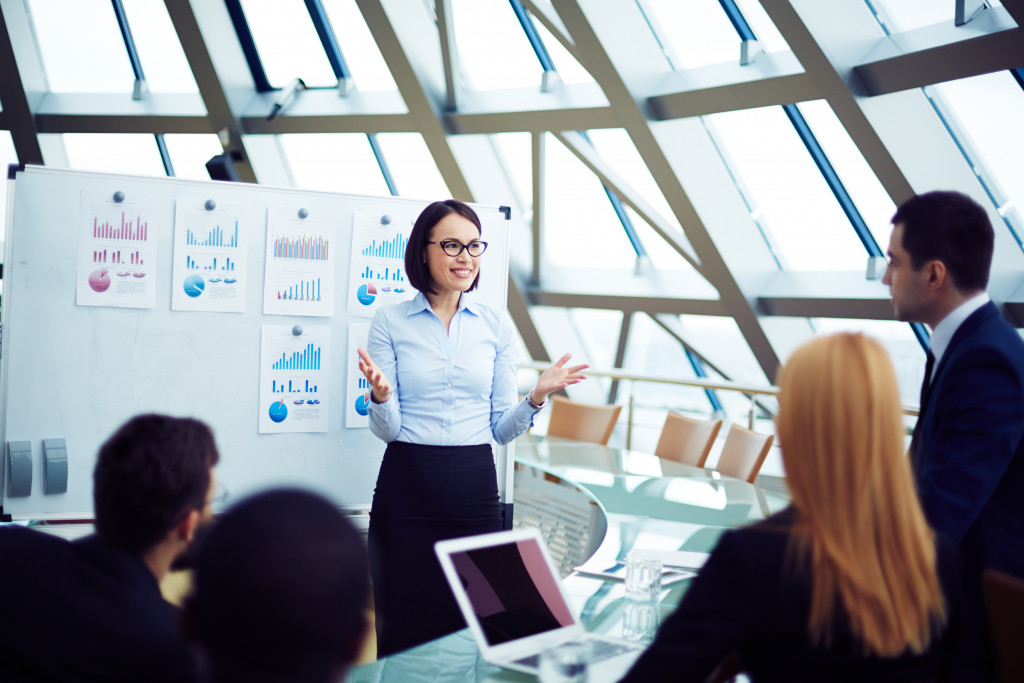 Every business has processes set in place. In e-commerce, the process involves obtaining raw materials, producing products, and stocking items in the warehouse. It also includes doing inventory and logistics and getting products delivered to customers. If you're looking to grow and expand your business, be sure to improve your business processes. The focus must be on optimal efficiency and overall productivity. Ultimately, you'll see more customers buying your products or hiring your services.
5. Undergo digital transformation and technological innovation
Every SME and big company can no longer ignore the power of digital tools and technologies in business. Think of automation in inventory, AI-integrated chatbots for e-commerce websites, and robotics in construction. Consider the Internet of Things (IoT) across various industries, extended realities (XRs) in real estate, and 3D printing in manufacturing. These are just a few examples of how these resources can kick your business up a notch. Hence, consider undergoing digital transformation and technological innovation!
6. Set your investment portfolio in place
Businesses looking to grow and expand should consider making investments. For making money and maintaining financial health, invest in stocks, bonds, and mutual funds. However, be sure to take a calculated risk in your investment. The best course of action is to work with the experts for your investment portfolio management. These professionals will help make robust decisions in your business investment. When done successfully, you can further grow and expand your business.
7. Harness the power of digital marketing
Every business can no longer ignore the power of digital marketing. Especially during this pandemic, many SMEs and big companies have heavily relied on online campaigns to reach out to customers and promote their products or services. That said, consider implementing digital marketing strategies like search engine optimization (SEO) and pay-per-click (PPC) advertising for online visibility and website presence. Plus, don't forget to employ email and content marketing for customer outreach and engagement. Lastly, implement social media marketing as it can bring plenty of opportunities for your business, from lead generation to sales conversion.
At this point, you now know what it takes to grow and expand your business. Consider the business growth strategies recommended above, from studying your industry to undergoing digital transformation and technological innovation to implementing digital marketing.
It's best to sit down with your team and plan to grow your business. Most importantly, work with business experts who can help your business navigate challenges and emerge more robust than ever before. Ultimately, it takes conscious efforts and deliberate actions to grow and expand your business in time.